What's the Difference Between Hybrids and Electric Cars?
If you've been thinking of upgrading to a more fuel-efficient vehicle, you may be curious about your Lexus hybrid and EV options. The team at our Lexus dealership in Glendale can help you compare hybrid vs. electric cars to see which one would be the best fit for your lifestyle. We'll compare the differences, let you know what's similar, and answer any questions you have about any of the eco-friendly Lexus models for sale on our lot.
What Are the Benefits of a Hybrid Lexus?
Hybrid models give you the versatility of a gas engine while falling back on electric propulsion whenever possible. This allows vehicles to earn impressive mpg ratings and make it possible to drive past the pump time and time again. Models like the 2022 Lexus UX Hybrid return a best-in-class 39 combined mpg, or you can buy a 2022 Lexus ES Hybrid that can return up to 44 combined mpg. Most hybrid vehicles will have different drive modes, allowing you to tailor the response of the vehicle to the situation. While some hybrid models can offer an EV-only mode, the primary benefit is enhancing mpg ratings and allowing the engine to operate as efficiently as possible. You can browse the full new Lexus hybrid lineup at our nearby Lexus dealership.   
What Are the Benefits of an Electric Car?
If you're ready to break your relationship with the fuel pump altogether, you can buy or lease an electric car. EVs were designed to operate off a battery that can be recharged at home or at a nearby charging station. DC Fast Charging technology can greatly reduce the charge time needed for these batteries, and thanks to convenient trip-planning, it's easy to find stops that aren't out of the way when looking into your next road trip. Electric car ranges have been increasing with every update, and Lexus Plug-In Hybrid models can operate in EV mode to maximize their efficiency. If you buy a 2022 Lexus NX Plug-In Hybrid, you'll benefit from up to 84 MPGe. Plus, electric cars don't require quite as much maintenance as their gas counterparts, as things like oil changes aren't required due to the lack of internal parts. Other service such as tire rotations, brake pad replacements and other repairs will be necessary whether you buy an electric car or hybrid.
Hybrid & EVs for Sale near Me
Lexus of Glendale is here to be your one-stop shop for eco-friendly vehicles, so let us know what you're looking for. We can go over EV benefits or help you finance a new Lexus Hybrid. We look forward to assisting you!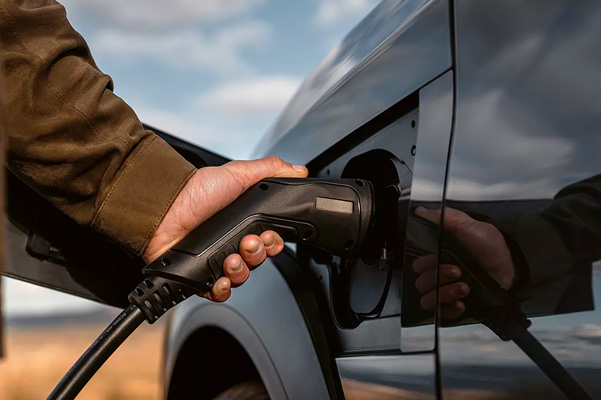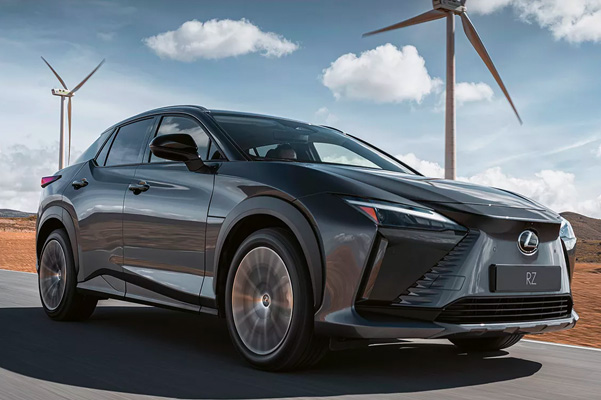 Electric Car & Hybrid FAQs
How far can an electric car drive?
The range of new EVs varies based on the model, but the technology has advanced to allow electric cars to drive hundreds of miles on a single charge.
What is the most fuel-efficient Lexus?
One of the most fuel-efficient Lexus models is the 2022 Lexus NX Plug-In Hybrid, which can return up to 84 MPGe.
Does Lexus have any fully electric vehicles?
The first-ever fully electric Lexus, the RZ 450e, will be available at a future date.